Yes -- according to ABB forum info, Derek said he's planning to invite Dickey to sit in w/TTB -- TTB is also releasing a live album, Derek added Big ups out 24/7 to Dickey, one of the greatest musicians ever
Can anyone tell me if Dickey is playing Blues Fest in St. Pete on January 14th as a guest of Derek and Susan?
Elizabeth Ann Lagrua happy belated birthday. I will never forget all the good times. You had so much love to give me and me to you. You took it all. I will never forget.
Merry Christmas to all & thanks to Dickey for the music!
the one thing we all have to remember !!! when the bell rings we will know that dickey had been practicing, he knows how to hoe that row,hes been plowing them Belgium work horses for years, grass still grows
Merry Christmas to all the dickheads and dickheadresses out there... I read that Derek has invited Dickey to appear at the Southern Fest in St. Pete...Tedeshi/Trucks band recording it live...can anyone confirm...I think it is Jan 14th ????
Happy Birthday, Elizabeth Ann Lagrua......no amount of time will ever erase the memories you shared with me and so many others.......not a day goes by......Jim 😢
Happy belated birthday to Mr. Betts. Like others don't get to the sites as much as the past, trying to turn down screen time. Still spend too much time on the Gear Page and looking at guitar pictures! So glad to get a few Great Southern shows in the DC area before moving back to the gulf coast. All the best.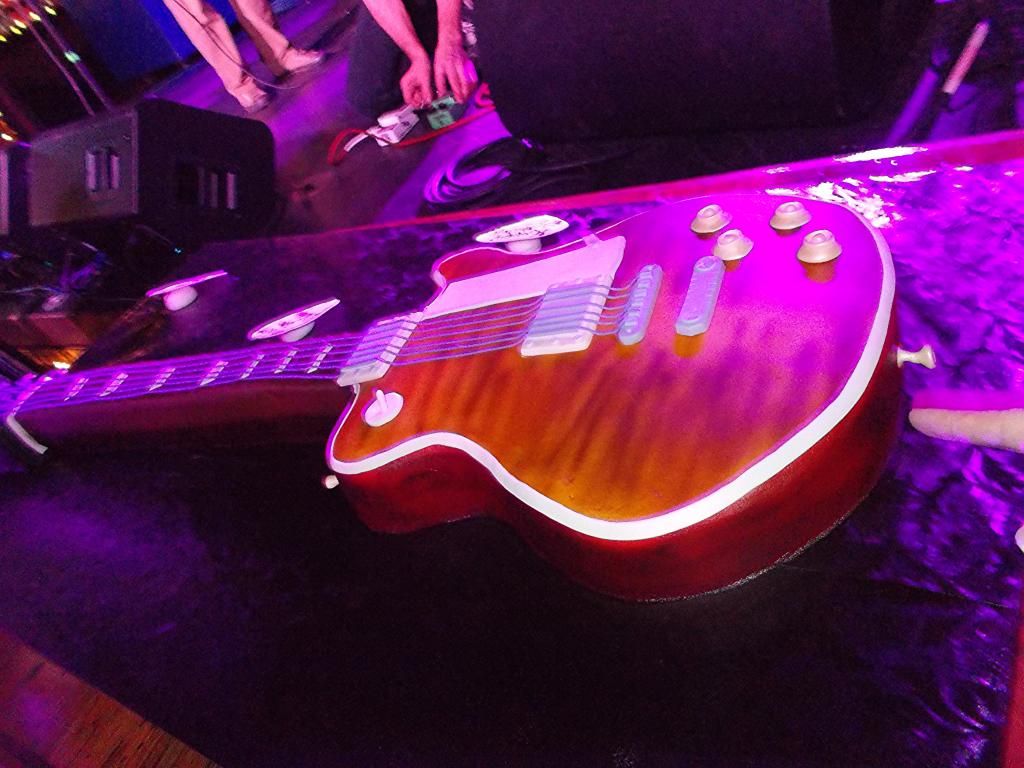 Happy Birthday Dickey As Nick would always say Have a Blue Sky day and let your soul shine
And of course Happy Birthday
Love you all, Merry Christmas and happy birthday to Richard Forrest Betts and all of you Brothers and Sisters out there. I would pay $25 for a cd of Dickey picking in his living room playing some acoustic. Just like Chris Musgrave did 10 years ago (or so I remember). Long live and let's ride The Great Southern
Nice pic! Thanks for sharing it!
a few rogues, May 2004 Sarasota....thx Roland
Yes, just click the Picture icon and insert the URL of your picture (it has to be on the web somewhere, we don't allow uploads for web security reasons)
Cheers, Rowland
apparently you can't post pix anymore....😑
Hey Like! Now we wear that "all you rusted,jaded and or faded outlaws and enlightened rouges out there" as a badge of honor! Peace Brother, Tom
Dadgum brother man! That was back in the daze when i still had 1/2 a mind about me.Old think box is a scattered battlefield as of late.Something pulled me over here tonight.Ain't been here in age's.This whole screen page etc just ain't got the vibe.Feel like i'm writing on a chalk-board. Anyway,,,hey now to all you rusted,jaded and or faded outlaws and enlightened rouges out there.